---
Roof Replacement
---
Roof replacement is a major home improvement project that can have a significant impact on the value, appearance, and functionality of your home. A new roof not only enhances the curb appeal of your home. It also provides protection from the elements and can improve energy efficiency. If you're considering a roof replacement, it's important to choose a reputable roofing contractor who uses high-quality materials and follows industry best practices. By investing in a new roof, you can enjoy peace of mind knowing that your home is secure and well-maintained for years to come.
Benefits Of Roof Replacement
Improved aesthetic appeal: A new roof can significantly improve the appearance of your home, enhancing its curb appeal and potentially increasing its value.
Enhanced protection: A new roof will provide better protection against the elements, such as rain, snow, and wind, helping to prevent water damage and leaks.


Increased energy efficiency: A new roof can help improve energy efficiency by reflecting sunlight and keeping your home cooler in the summer. This can lead to lower energy bills and a more comfortable living environment.
Enhanced structural integrity: A new roof can strengthen the structure of your home and prevent damage from occurring to the underlying structure.
Increased lifespan: A new roof can last for decades with proper maintenance, which can save you money in the long run compared to constantly repairing an old roof.
Improved safety: A new roof can help prevent accidents and injuries, such as falls or debris falling from the roof. It can also help prevent fires if you choose a roofing material that is fire-resistant.
---
Need A Quote On A Roofing Project?
---
Types Of Roofing Materials We Offer
There are several types of roofing materials available for homeowners to choose from, each with its own unique characteristics and benefits.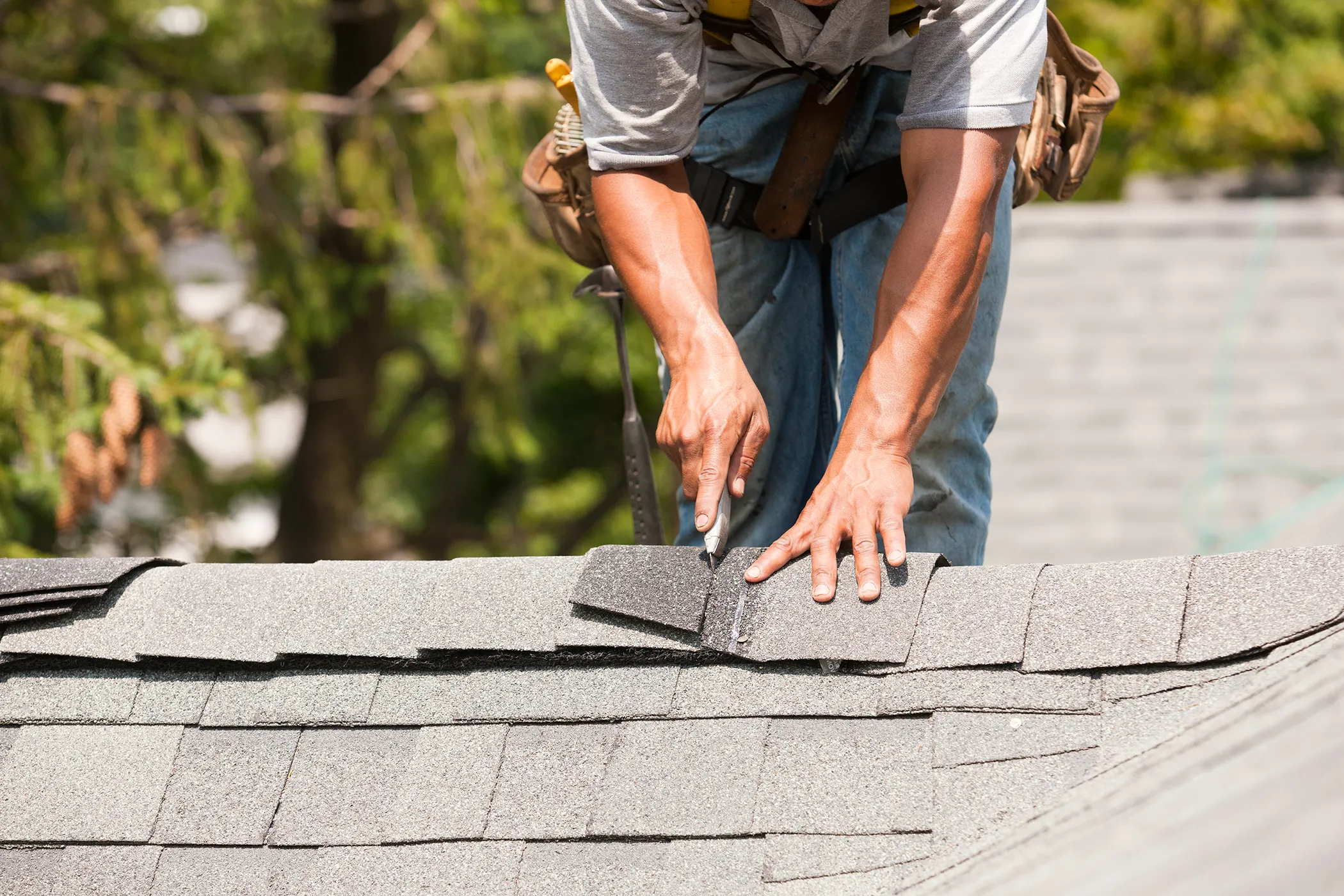 Here is a brief overview of some common roofing materials:
It's important to consider the specific needs of your home and budget when choosing a roofing material. A reputable roofing contractor can help you determine the best option for your home.
What Our Clients Say
From the initial inspection to fulfilling the basic requirements and finally to providing a free estimate for your entire project, we are always happy to help. We are here to assist you with all your roofing needs. At Reggie Reed Roofing we aim to deliver above and beyond service and a job that's sure to last for many years. Contact us today, and we will send over a roofing expert to help you with any of your roofing projects. We hold our 4.6 rating on Google as a very high standard with our clients praising our work. Here's what some of our clients had to say:
"Reggie was fair on roof replacement. Cleaned up afterwards and was professional." – Gintow Pham
"Reggie was recommended to us by a home inspector, and we were 100% thrilled with our experience! Reggie and his crew were prompt, courteous & safety conscious. They were thorough during the entire process, and ensured the site was cleaned before they left for the day. They were excellent to work with and I highly recommend them!" – The Rutherford Family
"Reggie is extremely responsive on his quotes and has very fair pricing. I will continue to use him because he always picks up the phone and gives excellent service. On the most recent roof he quoted, tore off, installed a new roof and passed inspections for the permit within a week. Excellent service!" – Michael Vu
Why You Should Choose Reggie Reed Roofing For Roof Replacement In Florida
It's important to choose a reputable and experienced roofing company for your roof replacement project. Here are a few reasons why you might consider choosing Reggie Reed Roofing for roof replacement in Florida:
Experience: Reggie Reed Roofing has been in business for many years and has a track record of successfully completing roof replacement projects for homeowners in Florida.
Quality materials: Reggie Reed Roofing uses high-quality roofing materials to ensure that your new roof is durable and long-lasting.
Professionalism. The team is dedicated to providing excellent customer service and ensuring that your roof replacement project goes smoothly from start to finish.
Warranty: We offer a warranty on their roofing services to give you peace of mind and protection for your investment.
Positive reviews: Check out reviews from past customers to see what they have to say about the services.
Get Your Free Quote Today
Services available with Reggie Reed Roofing:
We are proud to ensure you with the best possible inspections, repairs, and installations. Reggie Reed Roofing only uses the best quality materials and skilled roofing contractors. You can count on our professional contractors to help you with any repair or restoration project.
Reggie Reed Roofing is a community top-rated Saint Petersburg roofing company for installing your new roof. Contact us today to schedule a consultation about your roofing project and see what our past clients have to say about our "Great work for a Great price".
So what are you waiting for?

Call us now at

(727) 479-5704

!