Metal Roofing
Metal roofing is a durable, long-lasting, and attractive option for any home or commercial building. It's lightweight, yet strong, and can withstand extreme weather conditions, making it a popular choice for many homeowners and builders. Metal roofing is also energy-efficient, as it reflects the sun's rays, helping to keep your home cool in the summer and warm in the winter. Plus, with a variety of colors and styles to choose from, metal roofing can enhance the curb appeal of any property. So if you're in the market for a new roof, consider the many benefits of metal roofing – it just might be the perfect solution for you!
7 Benefits Of Metal Roofing 
There are several benefits to using metal roofing on your home or commercial building, including:
Durability: Metal roofing is extremely durable and can last for decades, making it a long-term investment that will save you money in the long run.
Weather resistance: Metal roofing is resistant to extreme weather conditions, including wind, hail, and snow, making it a great choice for areas with harsh weather.
Energy efficiency: Metal roofing reflects the sun's rays, helping to keep your home cooler in the summer and warmer in the winter, which can save you money on energy costs.
Low maintenance: Metal roofing requires very little maintenance and is resistant to pests, rot, and decay, making it a low-maintenance choice.
Variety of styles and colors: Metal roofing is available in a variety of colors and styles, including shingles, tiles, and standing seam panels, so you can choose the look that best fits your home or commercial building.
Environmentally friendly: Metal roofing is recyclable and can be reused, making it an environmentally friendly choice for your roof.
Increased value: A metal roof can increase the value of your home or commercial building, making it a smart investment.
Overall, metal roofing is a durable, long-lasting, and attractive option that can provide many benefits to homeowners and commercial property owners.
Metal Roofing Materials
Reggie Reed Roofing has many metal roofing options to suit different tastes and budgets. These are the most in-demand materials.
Steel: Steel is durable and affordable, even in harsh climates. Steel is often painted or coated to improve its appearance and protect it against rust.
Aluminum: Although aluminum is more expensive than steel in some areas, it is also more resistant to corrosion in those close to the ocean.
Copper: Copper is the most expensive roofing material but it's very attractive. Copper develops a rich, green patina over time.
Zinc: Zinc roofing has natural weather resistance and moldability. It's also easy to use and can be used in a variety of designs.
Need Any Roofing Project?
In a hurry? call us now (727)4795704!
Metal Roofing Maintenance And Repair
Metal roofing is generally low maintenance and can last for decades with proper care. However, there are a few things you can do to ensure that your metal roof stays in good condition:
Keep it clean: Metal roofs can accumulate dirt, debris, and leaves, which can cause damage if left unchecked. Periodically cleaning your metal roof can help prevent this type of damage.
Inspect it regularly: It's a good idea to inspect your metal roof at least once a year for any signs of damage, such as dents, holes, or rust. If you notice any issues, it's important to address them as soon as possible to prevent further damage.
Repair damage promptly: If you notice any damage on your metal roof, it's important to repair it as soon as possible. This can help prevent further damage and extend the life of your roof.
Protect it from pests: Pests, such as birds, rodents, and insects, can cause damage to a metal roof. To protect your roof, consider installing a physical barrier, such as mesh wire or bird spikes.
Seal seams and joints: Seams and joints on a metal roof can become exposed to water and ice, which can cause leaks and damage. To prevent this, it's a good idea to periodically seal these areas to keep your roof in good condition.
Overall, regular maintenance and prompt repairs can help extend the life of your metal roof and ensure that it continues to protect your home or commercial building for years to come.
Why You Need To Maintain Your Metal Roof
Maintaining your metal roof is an important part of being a responsible homeowner or building owner. Not only does proper maintenance help extend the life of your roof, but it also helps protect your home or commercial building from weather-related damage, pests, and other issues that can cause costly repairs. By taking the time to inspect, clean, and repair your metal roof on a regular basis, you can ensure that it continues to function properly and provide the protection your home or building needs. So if you want to keep your metal roof in top shape, make sure to prioritize regular maintenance – it will pay off in the long run.
What Is The Life Expectancy Of A Metal Roof?
The life expectancy of a metal roof depends on several factors, including the type of metal used, the quality of the materials and installation, and the level of maintenance it receives. On average, metal roofs have a longer lifespan than other types of roofs, such as asphalt shingles.
Here are some general estimates for the life expectancy of different types of metal roofs:
Aluminum: 30-50 years
Copper: 50-75 years
Galvanized steel: 20-30 years
Galvalume steel: 30-50 years
Zinc: 50-100 years
It's important to note that these are just rough estimates and that the actual lifespan of your metal roof could be longer or shorter depending on the specific circumstances. Proper installation, maintenance, and care can help extend the life of your metal roof and ensure that it performs optimally for as long as possible.
What Our Clients Say
From the initial inspection to fulfilling the basic requirements and finally to providing a free estimate for your entire project, we are always happy to help. We are here to assist you with all your roofing needs. At Reggie Reed Roofing we aim to deliver above and beyond service and a job that's sure to last for many years. Contact us today, and we will send over a roofing expert to help you with any of your roofing projects. We hold our 4.6 rating on Google as a very high standard with our clients praising our work. Here's what some of our clients had to say:
"Reggie was fair on roof replacement. Cleaned up afterwards and was professional." – Gintow Pham
"Reggie was recommended to us by a home inspector, and we were 100% thrilled with our experience! Reggie and his crew were prompt, courteous & safety conscious. They were thorough during the entire process, and ensured the site was cleaned before they left for the day. They were excellent to work with and I highly recommend them!" – The Rutherford Family
"Reggie is extremely responsive on his quotes and has very fair pricing. I will continue to use him because he always picks up the phone and gives excellent service. On the most recent roof he quoted, tore off, installed a new roof and passed inspections for the permit within a week. Excellent service!" – Michael Vu
Get Your Free Quote Now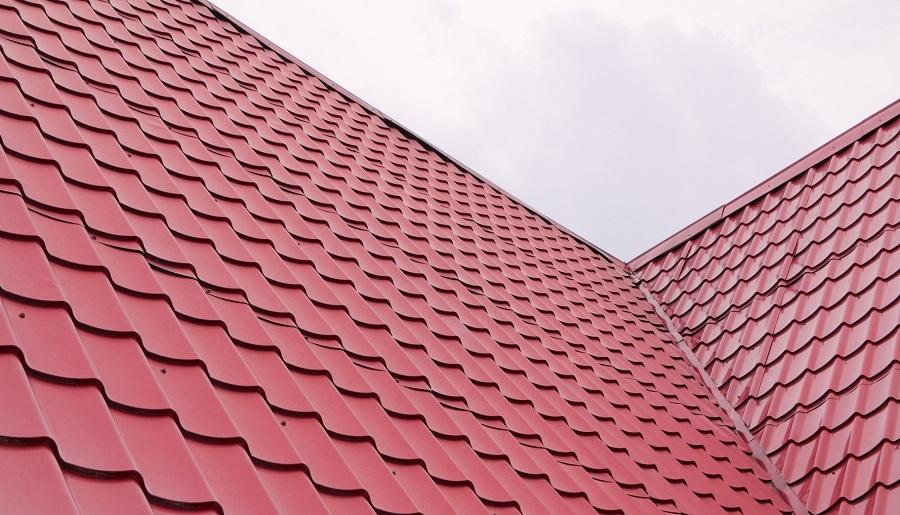 Services available with Reggie Reed Roofing:
We are proud to ensure you with the best possible inspections, repairs, and installations. Reggie Reed Roofing only uses the best quality materials and skilled roofing contractors. You can count on our professional contractors to help you with any repair or restoration project.
Reggie Reed Roofing is a community top-rated Saint Petersburg roofing company for installing your new roof. Contact us today to schedule a consultation about your roofing project and see what our past clients have to say about our "Great work for a Great price".
So what are you waiting for?

Call us now at

(727) 479-5704

!